Antibody therapeutics for COVID-19
In 2019, the SARS-CoV-2 coronavirus sparked a global pandemic that is likely to continue into 2021. Effective therapeutics that treat the symptoms of the disease and prevent or treat the underlying viral infection are critically required. To meet this need, the global biopharmaceutical industry is evaluating over 50 monoclonal antibody (mAb) therapeutics developed for other diseases that may treat COVID-19 symptoms and has identified, optimised and initiated clinical studies of mAbs that target the virus. If clinical study results are positive, emergency use authorisations may be granted for broad use of these targeted agents. Here, Janice Reichert, Executive Director of The Antibody Society, provides an overview of potential antibody therapeutics for COVID-19.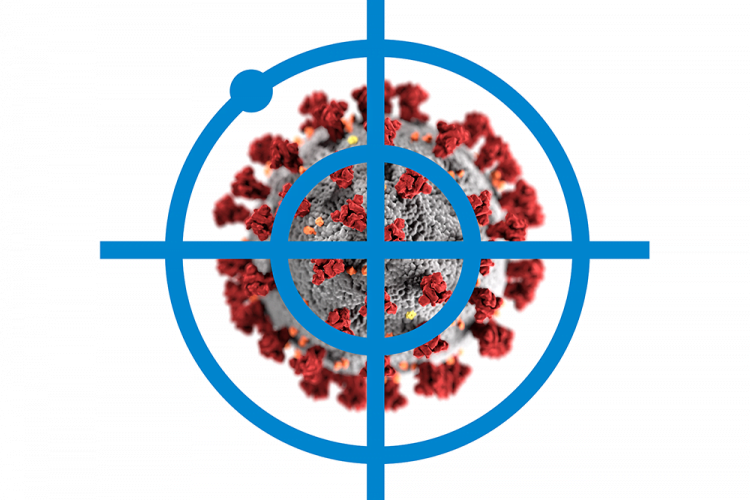 Coronaviruses are enveloped positive-sense single-stranded RNA viruses that cause respiratory diseases in humans, such as Middle East respiratory syndrome (MERS) and severe acute respiratory syndrome (SARS). The current COVID-19 pandemic, which is likely to continue into 2021, is caused by the SARS-CoV-2 coronavirus. Infection in humans is initiated through exposure of the respiratory tract to the virus, which enters cells by binding angiotensin-converting enzyme 2 (ACE2), found on the cell surface, via the viral Spike (S) protein. While some individuals exposed to the virus may have no or only mild symptoms of COVID-19, others die from severe effects caused by infection, such as tissue damage resulting from hyper-inflammation and cytokine storm-induced acute respiratory distress. Effective drugs to treat symptoms of the disease are urgently needed, as are agents that block the virus from entering cells and replicating.
Related topics
Antibodies, Biologics, Biopharmaceuticals, Disease research, Drug repurposing, Immunology, In Vitro, In Vivo, Protein, Proteomics, Research & Development, Screening, Vaccine